SDAC Expands Civil Construction Division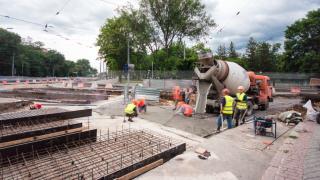 SDAC continues to expand with the establishment of a dedicated Civil Operations Division, led by an experienced Professional Engineer to oversee civil construction operations, based in Montgomery, Alabama.

Our capabilities currently include industrial, commercial, and institutional building construction, highway, street and bridge construction, poured and precast concrete construction, foundation, structure, and exterior construction, as well as site preparation. Our capability is augmented by the acquisition of several new state of the art pieces of heavy machinery that allow us to deliver top-tier quality work with competitive completion times and efficiency, with the capacity to mobilize to projects within the southeastern United States.