Civil Construction
Alabama, Florida, and Georgia
SDAC's Civil Construction Division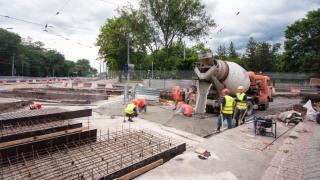 SDAC is certified by Alabama (ALDOT), Florida (FDOT), and GDOT (Georgia) as DBE, which allows unique capabilities and experience to provide a broad range of civil construction services for commercial projects and local, state, and federal requirements. SDAC's experience includes roadway construction, curbing, milling, site prep/excavation, and other civil services for DOT, municipalities, schools, and commercial sites throughout the states of Alabama, Florida, and Georgia.

Based in SDAC's new office in an Opportunity Zone location in Montgomery, Alabama, our Civil Ops Team has in-house capability to provide concrete work and earthmoving services with heavy equipment.
Asphalt & Concrete Work
Storm Drainage Structures
GHG Protocol Corporate Accounting and Reporting Standard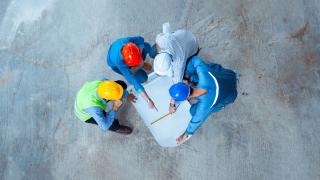 SDAC complies with all federal government standards regarding the reduction of greenhouse gas emissions. To this end, SDAC follows the GHG Protocol Corporate Accounting and Reporting Standard by making our greenhouse gas emissions inventory reporting publicly available on this website.