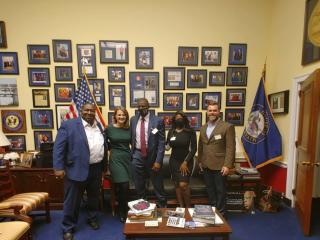 Since 1985, SDAC specializes in design/build, mechanical, civil construction, facilities maintenance, management & support.
Our lengthy record of providing superior service to our customers, evidenced by our many outstanding Contractor Performance Assessment Reports and Past Performance Evaluations, proves that we are fulfilling our mission to be a premier government contractor in the United States by providing best-value solutions to our many satisfied customers.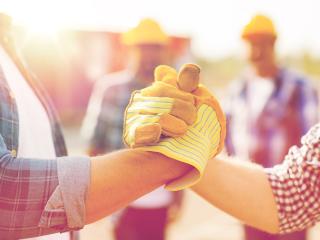 Founded in 1985, SDAC is a Full-Service Federal Contractor.
SDVOSB, HUBZone, MBE/DBE/SDB Serving Federal Government Customers Throughout the United States
SDAC's consistent commitment to service excellence—validated by corporate qualifications like ISO 9001:2015 Quality Management System, 0.70 corporate EMR safety rating, and DoD Facilities Clearance—fueled outstanding growth over the last decade and won us a place on several Federal Government Multiple Award IDIQ contracts and schedules, including GSA BMO SB–I/II and GSA MAS Schedule.
We Specialize In the Following Services
Facility Maintenance/Support
Predictive and Preventive Maintenance
Groundskeeping/Landscaping
Waste Management/Recycling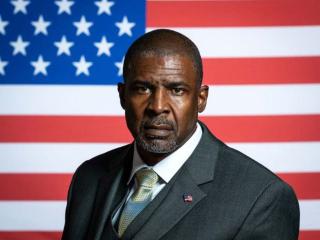 President and Owner
President and owner Paul J. Morrow is a Licensed General and Mechanical Contractor through the State of Florida and a Licensed Refrigeration Contractor through the State of Alabama. SDAC holds General Contractor and Subcontractor licenses through the State of Alabama. SDAC personnel comprise a diverse, experienced group of engineers, construction professionals, project managers and specialized support staff. Team SDAC's capabilities and experience are unmatched.
Our Offices
Florida Office
Florida Office SDAC's Florida headquarters is located in Homestead. The company began in 1985 as South Dade Air Conditioning and Refrigeration, Inc., operating as a thriving local commercial and residential air conditioning company for over two decades before evolving into the national federal government contractor it is today.
Alabama Offices
SDAC's corporate administrative office is located in a certified HUBZone in historic Selma, Alabama. Our Civil Division Headquarters is located in an Opportunity Zone based in Montgomery and our Rail Office is in Calera.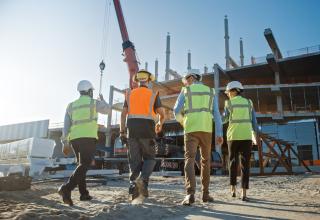 Our Mission
SDAC is realizing its mission of being a premier government contractor in the United States.
Our commitment to integrity and our consistent ability to exceed customer expectations raise us head-and-shoulders above the rest. Our experienced team has a deep understanding of the many demands and restrictions placed on contracting personnel. We remain committed to complete compliance with all policies and procedures essential to the success of each project–large, small and everything in between.
Our Philosophy
Diversity
We treat our personnel, subcontractors, and customers with personal and professional integrity.
Security
Security-focused knowledge, experience, and service in mission-critical top-secret environments.
Safety
SDAC's commitment to our Safety Program is evidenced by our EMR rates (below 1.00) for the past eight years.
Quality
ISO-Certified, SDAC's Quality Control Program measures and values quality in everything we do for our customers.
Customer Satisfaction
All of which contribute to performance that results in complete customer satisfaction every time.
SDAC does not provide services in any sector that has been identified by the GHG Protocol as being subject to Reporting Standards, including the production of:
difluoro monochloromethane
hydrochlorofluorocarbon or HCFC-22
SDAC takes steps to conserve energy and reduce energy consumption as part of our corporate culture, and we assist our federal government customers in doing the same.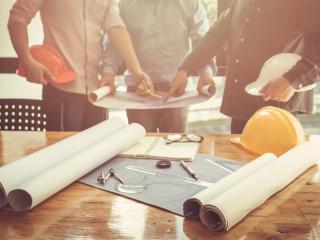 SDAC assists customers in successfully completing energy audits, and improving LEED™ and ENERGY STAR® ratings for various customers. We follow Green Seal™ janitorial and custodial protocols and we assist our customers in purchasing environmentally safe, healthy, and sustainable products whenever possible. The bottom line – SDAC has a strong corporate commitment to our environment, and we take all necessary steps to fulfill this commitment.