Paul Morrow Invited to Speak at Rally Regarding Opportunity Zones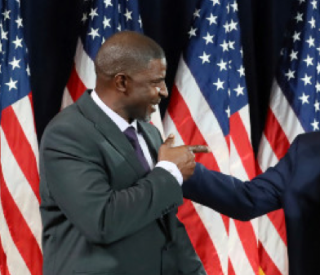 "When you conquer fear, you master life."

When Paul Morrow was growing up as one of nineteen children in Alabama, he knew he would follow a different path. While he could envision perhaps owning some kind of business someday, standing on a stage being introduced by the President of the United States as a role model to follow wasn't what he expected.

Policy Advisor of Entrepreneurship and Innovation at The White House, Ashley Bell was impressed with Morrow's story and success and he invited Morrow to appear at various events to explain how he's taken advantage of the benefits of Opportunity Zone investment. In November 2019, Morrow was introduced by Donald Trump to speak about SDAC's achievements to a crowd at the Black Voices for Trump rally held at the Georgia World Congress Center in Atlanta.