Miami Herald: "Homestead man goes from AC repair guy to CEO: No wonder he's 'Small Business Person of the Year'"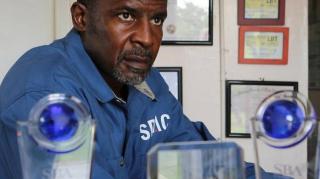 Through hard work, smart business decisions and a desire to learn new skills, Paul Morrow, one of 19 children born to a rural family near Selma, Alabama, converted a small air-conditioning business in Homestead into a multimillion dollar enterprise operating in Florida and throughout the East Coast.
Morrow, president and owner of Homestead-based SDAC (originally called South Dade Air Conditioning and Refrigeration), joined the U.S. Army after finishing high school in Plantersville, Alabama. Seriously injured while working on equipment in Germany, Morrow was honorably discharged and decided to move to Homestead in 1981 to visit his sister.
"I learned about air conditioning repair working at a small business in Homestead, and decided to stay because I saw a lot of opportunities with people moving to Florida," Morrow said. "I could have earned $8 an hour working in construction, but I took $4-an-hour to learn about air conditioning and refrigeration."
(More)